Sea of Change Foundation & Aggressor Adventures partner to support WDHOF Graduate Scholarship!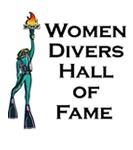 In partnership with Aggressor AdventuresTM, the Sea of Change Foundation will fund one $4000 graduate scholarship via the Women Divers Hall of Fame scholarship program.  To align with the goals of both WDHOF and those of the Foundation, the awarded scholarship will focus on creating positive change for our oceans that we all love to dive and explore and align with one or more of the Foundation's conservation priorities.  Founded in 2015 by leaders in the scuba diving industry, the Sea of Change Foundation has since expanded its mission to address conservation internationally and terrestrially.  The three conservation focus areas are: Ocean Pollution – Public Awareness & Action; Coral Reefs – Restoration & Resilience; and Threatened Species & Habitats, with the latter encompassing terrestrial conservation.  Recognizing the value of scuba divers and coastal communities to local marine conservation, the Foundation continues to support annual marine science scholarships with WDHOF.
It is the hope of the Board of Directors of the Sea of Change Foundation that this new graduate scholarship will help support even more meaningful marine conservation with positive, measurable outcomes.  "Our mission has always looked to the future and with this graduate scholarship we're confident that positive change can happen," concluded Anne Hasson, Board member for the Foundation and WDHOF.
In Memory of - Charitable Contributions
The past week has been filled with sad news for the scuba dive community.  But know that YOU can help!  For the Hurricane Dorian victims in the Bahamas, where many of us spend a good deal of our dive time exploring the reefs and marine life, the recommended place for charitible donations via this website - Charity Navigator.